Thank you for helping B. Zachary Bennett and team promote his new book "Married To Marketing." Below we have several elements that you can use to share via social media.
COPY (text) YOU CAN USE THAT DESCRIBES THE BOOK
For business owners, entrepreneurs, and other professionals that are looking for an in-depth understanding of the marketing process and the relative business commitment to your customers as it is correlated to the relationships of people.
Most everyone understands the fundamental basics of courtship and companionship through marriage in our society. B. Zachary Bennett takes this relationship and draws insightful parallels with building and growing a business.
Find out more about Married To Marketing at https://bzacharybennett.com/m2m or at https://amzn.to/3416qra.
This 16:9 video is for use on IG Stories, IG Reels, Snapchat, and TikTok. You can share this video by downloading the video file below.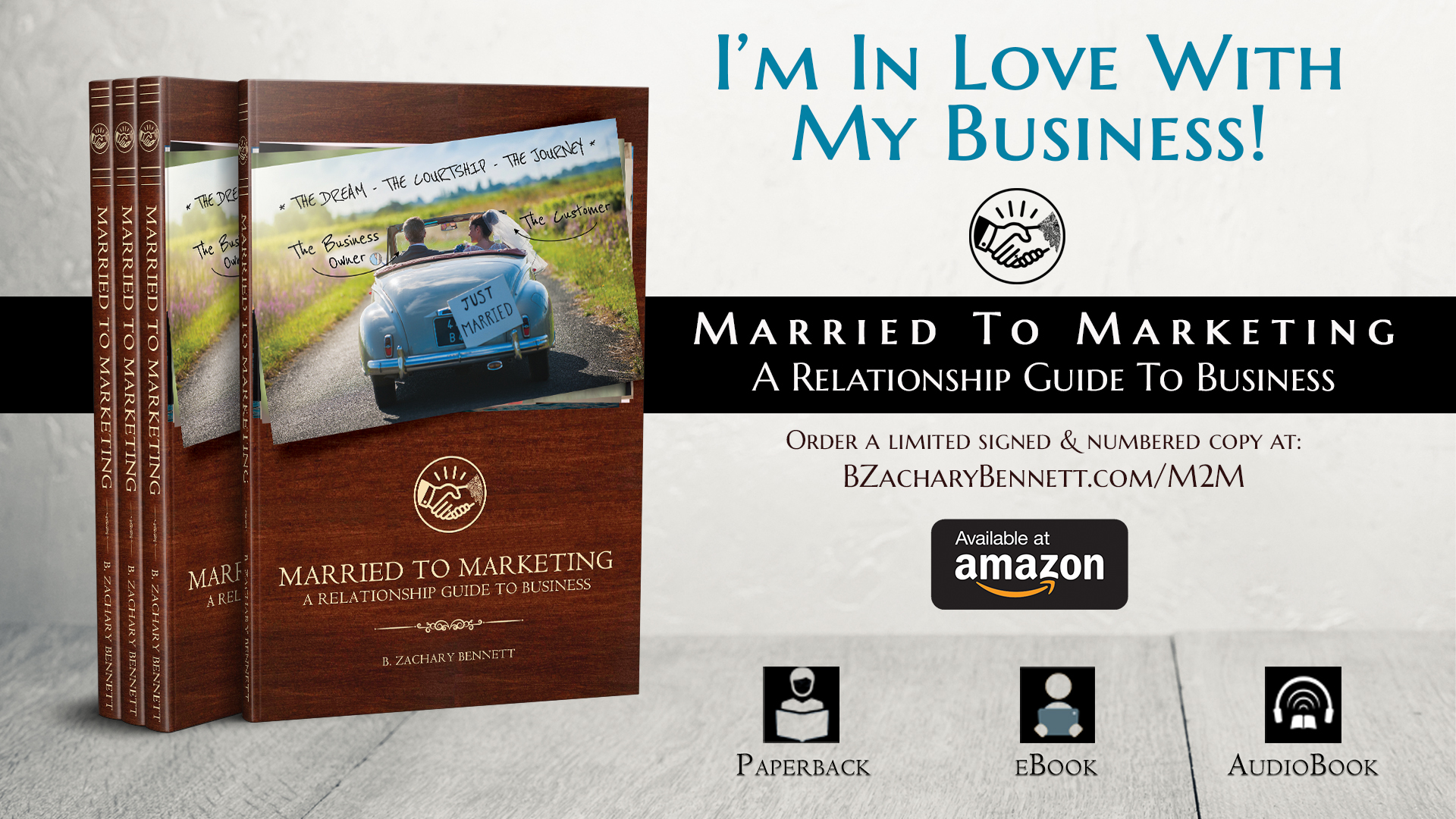 This graphic can be shared on any social media network. Feel free to right-click and copy the image or download the file below.
Schedule an Event
booking@bzacharybennett.com
Contact Agent
info@chantelarpublishing.com
Contact Author
author@bzacharybennett.com