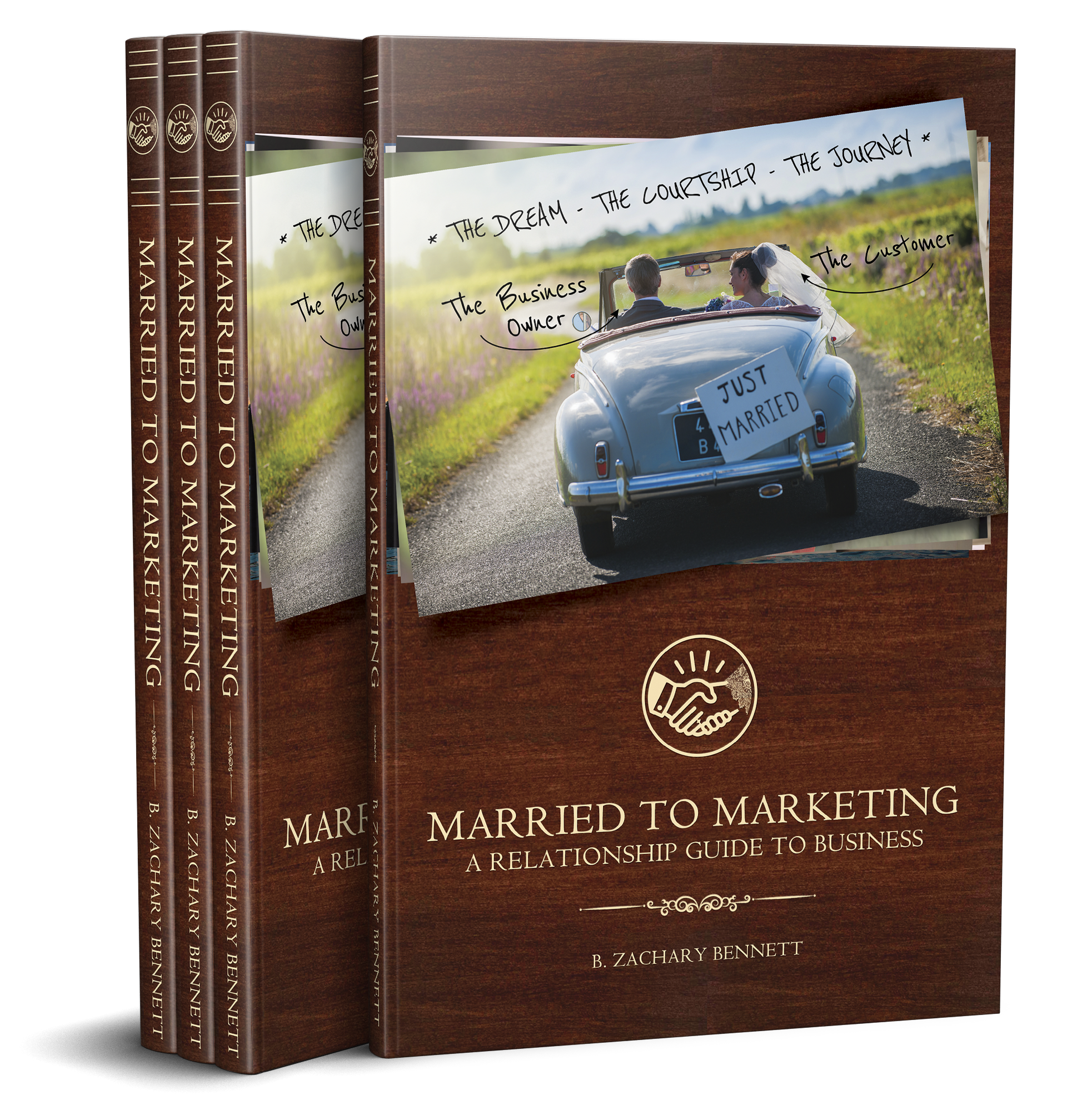 Fill out the form below for a chance to win 
We will be giving out multiple copies of Married To Marketing to some of today's participants in paperback, eBook, and audio book formats.  Fill out the form below to be entered into the drawing.
Winners will be notified via email and announced on Straight Shot marketing podcast.
To purchase a limited-edition, numbered, & signed copy of the paperback visit bzacharybennett.com/order
Schedule an Event
booking@bzacharybennett.com
Contact Agent
info@chantelarpublishing.com
Contact Author
author@bzacharybennett.com