REGISTRATION IS NOW CLOSED
-This Webinar Will Be Made Available As Part Of The Video Library at bzacharybennett.com/patreon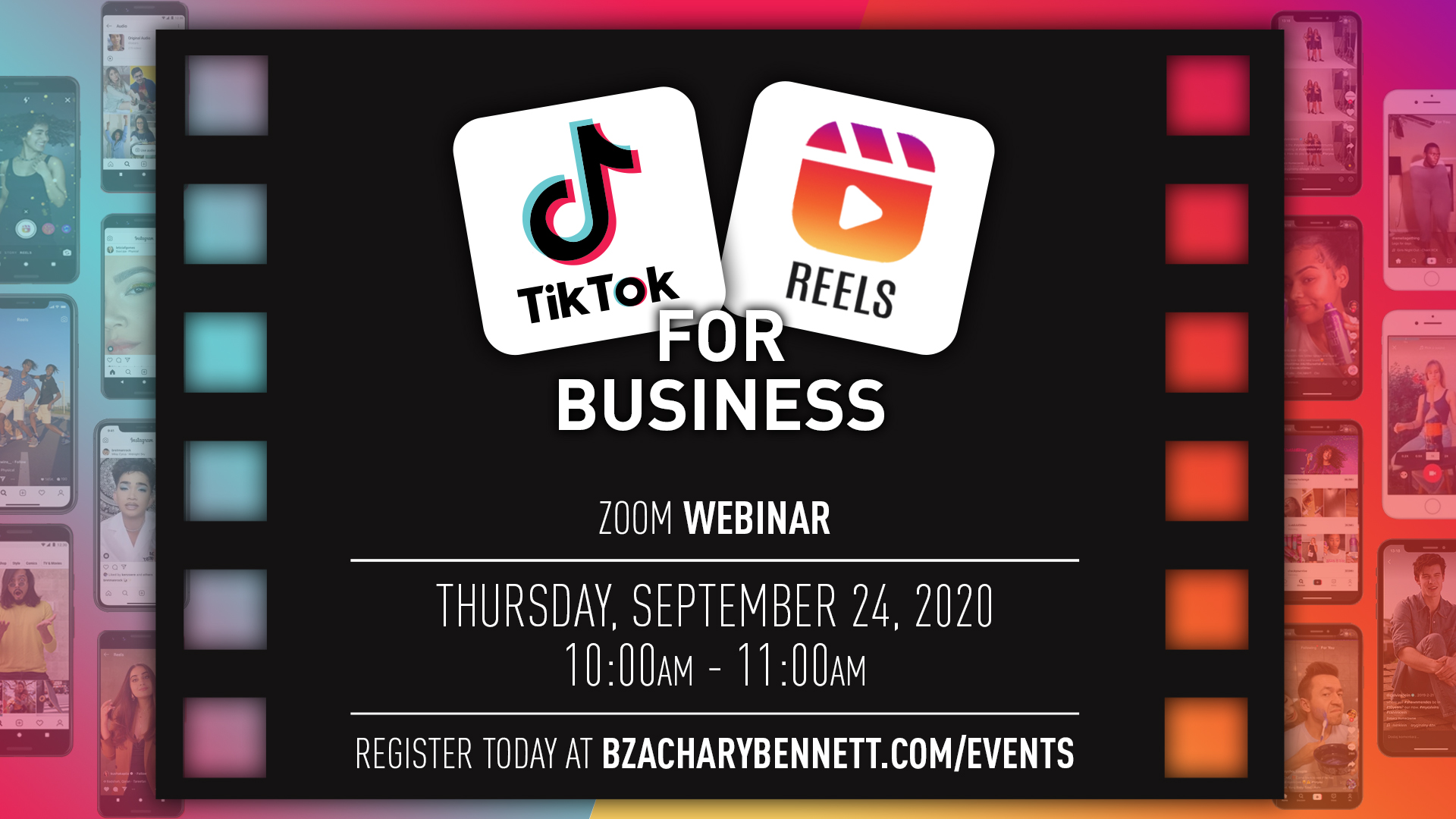 The session will start at 10:00am eastern standard time. Once you complete registration below, you will be sent an individual email to the address you provide with information about attending. Online webinar sponsored by Reformation Productions.
 How to utilize TikTok and Instagram Reels  As A Business
It's the latest craze in social media. But can businesses utilize the TikTok and IG Reels platforms for their business? Join us as we discuss the WHY and HOW business can make the most of this new platform.
REGISTRATION IS NOW CLOSED